28.11.2015

Order our new EP THE GAMBLER here - klick on the image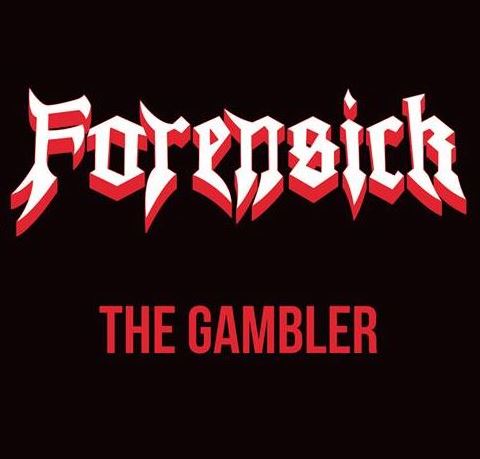 12.01.2015

Visit our new SHOP. Tickets with special conditions for Out & Loud Festival 2015 are also available.

07.01.2015

Forensick signed a booking deal with REDLIONMUSIC.
We hope to play many killer concerts in 2015 \m/
07.01.2015

Happy new year to all of you!
Two new concerts are confirmed:
- August 15th Headliner Horror-Maislabyrinth in Horb-Rexingen
- September 12th Co-Headliner Umsonst&Draußen Zollernalb with Brainstorm

23.12.2014
Forensick are confirmed for Out & Loud Festival 2015, which takes place from June 4th until June 6th in Geiselwind.
We are proud to rock this festival together with bands like Helloween, Arch Enemy, Skull Fist, Stallion and many more.
You can order tickets HERE.
18.12.2014

Yes, we are still alive! Until we awake with you material from our hibernation you can check out this LINK and listen to the title track of our current CD "The Prophecy".
23.10.2014

First of all we want to thank YOU for 50 great concerts. YOU are the reason for doing all this stuff.

But now we need YOUR help!
At next year's Bang Your Head Festival, only bands which have already played there are allowed to play.
This means, we have an chance to be part of it again!
To increase our chances, we're asking all of you to send a simple eMail that says FORENSICK to This email address is being protected from spambots. You need JavaScript enabled to view it. , you can simply use "BYH 15" as subject.
We would appreciate your help a lot!
THANK YOU and have a nice day!
21.08.2014

In the Contact --> Presskit section you can find the new downloadable version of our presskit.
In the next days some pictures from our last gigs will follow.
28.07.2014
Finaly we've got an english section. In the future all news will be available in english too.
Have fun on our page.
The english version of our shop will be available as soon as possible.


Greetings, Forensick.